Prof. Federico Mussano
Professore/Professoressa associato/a
SSD: MED/28 - malattie odontostomatologiche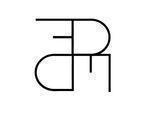 Contatti
0116708367
0116708389
Polo Didattico Dental School, III piano - via Nizza, 230 - Torino
Presso
Dipartimento di Scienze Chirurgiche
Corso di laurea in Igiene Dentale
Corso di Laurea Magistrale in Odontoiatria e Protesi Dentaria
Laurea Magistrale in Medicina e Chirurgia - sede di Torino
Curriculum vitae
Curriculum Vitae (84.2 KB)
Pubblicazioni selezionate
Mussano, Federico, Genova, Tullio, Serra, Francesca Giulia, Carossa, Massimo, Munaron, Luca, Carossa, Stefano (2018)
Nano-Pore Size of Alumina Affects Osteoblastic Response.
https://iris.unito.it/handle/2318/1659698
Mussano, F, Ferrocino, I, Gavrilova, N, Genova, T, Dell', Acqua, A, Cocolin, L, Carossa, S (2018)
Apical periodontitis: preliminary assessment of microbiota by 16S rRNA high throughput amplicon target sequencing.
https://iris.unito.it/handle/2318/1668131
Canullo, Luigi, Genova, Tullio, Naenni, Nadja, Nakajima, Yasushi, Masuda, Katsuhiko, Mussano, Federico (2018)
Plasma of argon enhances the adhesion of murine osteoblasts on different graft materials.
https://iris.unito.it/handle/2318/1668132
Autieri, G, Mussano, F, Petruzzi, M, Carossa, M, Genova, T, Corsalini, M, Carossa, S (2018)
Proanthocyanidin may improve the shear bond strength at the composites/dentine interface.
https://iris.unito.it/handle/2318/1679766
Roato, Ilaria, Belisario, Dimas Carolina, Compagno, Mara, Verderio, Laura, Sighinolfi, Anna, Mussano, Federico, Genova, Tullio, Veneziano, Francesca, Pertici, Gianni, Perale, Giuseppe, Ferracini, Riccardo (2018)
Adipose-Derived Stromal Vascular Fraction/Xenohybrid Bone Scaffold: An Alternative Source for Bone Regeneration.
https://iris.unito.it/handle/2318/1679764
Roato, Ilaria*, Belisario, Dimas Carolina, Compagno, Mara, Lena, Aurora, Bistolfi, Alessandro, Maccari, Luca, Mussano, Federico, Genova, Tullio, Godio, Laura, Perale, Giuseppe, Formica, Matteo, Cambieri, Irene, Castagnoli, Carlotta, Robba, Tiziana, Felli, Lamberto, Ferracini, Riccardo (2018)
Concentrated adipose tissue infusion for the treatment of knee osteoarthritis: clinical and histological observations.
https://iris.unito.it/handle/2318/1680899
Patelli, Alessandro, Mussano, Federico, Brun, Paola, Genova, Tullio, Ambrosi, Emmanuele, Michieli, Niccolò T, Mattei, Giovanni, Scopece, Paolo, Moroni, Lorenzo (2018)
Nanoroughness, Surface Chemistry and Drug Delivery Control by Atmospheric Plasma Jet on Implantable Devices.
https://iris.unito.it/handle/2318/1679765
Genova, Tullio, Pesce, Paolo, Mussano, Federico, Tanaka, Kazushige, Canullo, Luigi (2018)
The influence of bone-graft bio-functionalization with plasma of argon on bacterial contamination.
https://iris.unito.it/handle/2318/1679763
Pistilli, Roberto, Genova, Tullio, Canullo, Luigi, Faga, Maria Giulia, Terlizzi, Maria Elena, Gribaudo, Giorgio, Mussano, Federico (2018)
Effect of Bioactivation on Traditional Surfaces and Zirconium Nitride: Adhesion and Proliferation of Preosteoblastic Cells and Bacteria.
https://iris.unito.it/handle/2318/1685605
Mussano, Federico, Genova, Tullio, Petrillo, Sara, Roato, Ilaria, Ferracini, Riccardo, Munaron, Luca (2018)
Osteogenic Differentiation Modulates the Cytokine, Chemokine, and Growth Factor Profile of ASCs and SHED.
https://iris.unito.it/handle/2318/1668130
Mussano, F , Genova, T , Laurenti, M , Munaron, L , Pirri, C F , Rivolo, P , Carossa, S , Mandracci, P (2018)
Hydrogenated amorphous silicon coatings may modulate gingival cell response.
https://iris.unito.it/handle/2318/1659579
Federico Mussano, Tullio Genova, Marco Laurenti, Elisa Zicola, Luca Munaron, Paola Rivolo, Pietro Mandracci, Stefano Carossa (2018)
Early response of fibroblasts and epithelial cells to pink-shaded anodized dental implant abutments: an in vitro study.
https://iris.unito.it/handle/2318/1668219
Petrillo, Sara, Chiabrando, Deborah, Genova, Tullio, Fiorito, Veronica, Ingoglia, Giada, Vinchi, Francesca, Mussano, Federico, Carossa, Stefano, Silengo, Lorenzo, Altruda, Fiorella, Merlo, Giorgio Roberto, Munaron, Luca, Tolosano, Emanuela* (2018)
Heme accumulation in endothelial cells impairs angiogenesis by triggering paraptosis.
https://iris.unito.it/handle/2318/1689181
Mussano, F, Genova, T, Verga Falzacappa, E, Scopece, P, Munaron, L, Rivolo, P, Mandracci, P, Benedetti, A, Carossa, S, Patelli, A (2017)
In vitro characterization of two different atmospheric plasma jet chemical functionalizations of titanium surfaces.
https://iris.unito.it/handle/2318/1624810
Mussano, F , Genova, T , Rivolo, P , Mandracci, P , Munaron, L , Faga, M G , Carossa, S (2017)
Role of surface finishing on the in vitro biological properties of a silicon nitride–titanium nitride (Si3N4–TiN) composite.
https://iris.unito.it/handle/2318/1593765
Mussano, F , Genova, T , Corsalini, M , Schierano, G , Pettini, F , Di Venere, D , Carossa, S (2017)
Cytokine, Chemokine, and Growth Factor Profile Characterization of Undifferentiated and Osteoinduced Human Adipose-Derived Stem Cells.
https://iris.unito.it/handle/2318/1639616
Canullo, Luigi*, Genova, Tullio, Wang, Hom-Lay, Carossa, Stefano, Mussano, Federico (2017)
Plasma of argon increases cell attachment and bacterial decontamination on different implant surfaces.
https://iris.unito.it/handle/2318/1663389
Canullo, Luigi*, Genova, Tullio, Mandracci, Pietro, Mussano, Federico, Abundo, Roberto, Fiorellini, Joseph P (2017)
Morphometric changes induced by cold argon plasma treatment on osteoblasts grown on different dental implant surfaces.
https://iris.unito.it/handle/2318/1663392
Mussano, Federico, Genova, Tullio, Munaron, Luca, Faga, Maria Giulia, Carossa, Stefano (2016)
Ceramic Biomaterials for Dental Implants: Current Use and Future Perspectives.
https://iris.unito.it/handle/2318/1624281
Mandracci, Pietro, Mussano, Federico, Rivolo, Paola, Carossa, Stefano (2016)
Surface Treatments and Functional Coatings for Biocompatibility Improvement and Bacterial Adhesion Reduction in Dental Implantology.
https://iris.unito.it/handle/2318/1659795
Genova, T, Munaron, L, Carossa, S, Mussano, F (2016)
Overcoming physical constraints in bone engineering: 'the importance of being vascularized'.
https://iris.unito.it/handle/2318/1541558
Canullo, L, Genova, T, Tallarico, M, Gautier, G, Mussano, F, Botticelli, D (2016)
Plasma of Argon Affects the Earliest Biological Response of Different Implant Surfaces: An In Vitro Comparative Study.
https://iris.unito.it/handle/2318/1625389
Mussano, F , Genova, T , Munaron, L , Petrillo, S , Erovigni, F , Carossa, S (2016)
Cytokine, chemokine, and growth factor profile of platelet-rich plasma.
https://iris.unito.it/handle/2318/1557497
Mussano, Federico, Genova, Tullio, Guastella, Salvatore, Faga, Maria Giulia, Carossa, Stefano (2016)
Possible Role of Microcrystallinity on Surface Properties of Titanium Surfaces for Biomedical Application.
https://iris.unito.it/handle/2318/1639624
Mandracci, Pietro, Mussano, Federico, Ceruti, Paola, Pirri, Candido F, Carossa, Stefano (2015)
Reduction of bacterial adhesion on dental composite resins by silicon–oxygen thin film coatings.
https://iris.unito.it/handle/2318/1508056
Ceruti, Paola, Asioli, Sofia, Mussano, Federico, Righi, Alberto, Baldi, Ileana, Schierano, Gianmario, Cassoni, Paola, Carossa, Stefano (2015)
Transglutaminase 2 May Be Associated with Peri-implant Gingival Overgrowth: Preliminary Assessments.
https://iris.unito.it/handle/2318/1531780
Schierano G , Mussano F , Faga M G , Menicucci G , Manzella C , Sabione C , Genova T , Mauthe Degerfeld M , Peirone B , Cassenti A , Cassoni P , Carossa S (2015)
An Alumina Toughened Zirconia Composite for Dental Implant Application: In Vivo Animal Results.
https://iris.unito.it/handle/2318/157578
Duraccio, D, Mussano, F, Faga, Mg (2015)
Biomaterials for dental implants: current and future trends.
https://iris.unito.it/handle/2318/1526477
A Vallée, M G Faga, F Mussano, F Catalano, E Tolosano, S Carossa, F Altruda, G Martra (2014)
Alumina-Zirconia composites functionalised with laminin-1 and laminin-5 for dentistry: effect of protein adsorption on cellular response.
https://iris.unito.it/handle/2318/141534
F Mussano, A Bartorelli Cusani, A Brossa, S Carossa, G Bussolati, B Bussolati (2014)
PRESENCE OF OSTEOINDUCTIVE FACTORS IN BOVINE COLOSTRUM.
https://iris.unito.it/handle/2318/150014
Genova, T, Mussano, F, Faga, Mg, Munaron, L, Carossa, S (2014)
Valutazione in vitro della biocompatibilità di quattro superfici ceramiche per impianti dentali.
https://iris.unito.it/handle/2318/152172
Faga MG, Mussano F, Carossa S, Vallée A, Martra G, Coluccia S (2013)
Oxidic composite for dental purposes: effect of the laminin 1 adsorption on cells growth.
https://iris.unito.it/handle/2318/138217
Mussano F, Rovasio S, Schierano G, Baldi I, Carossa S (2013)
The effect of glycine powdered air-flow and hand instrumentation on peri-implant soft tissues: a split-mouth pilot study.
https://iris.unito.it/handle/2318/127823
Sacerdote P, Mussano F, Franchi S, Panerai AE, Bussolati G, Carossa S, Bartorelli A, Bussolati B (2013)
Biological components in a standardized derivative of bovine colostrum.
https://iris.unito.it/handle/2318/127142
C Zanini, G Crudo, S Mattia, F Mussano, M Pizzi, G Tarone, M Forni (2013)
HUMAN UMBILICAL CORD DERIVED MESENCHYMAL STEM CELLS AS A NEW SOURCE OF ODONTOBLAST: A PROMISING CELLULAR APPROACH IN REGENERATIVE MEDICINE.
https://iris.unito.it/handle/2318/157759
Mozzati M, Arata V, Gallesio G, Mussano F, Carossa S (2013)
Immediate Postextractive Dental Implant Placement with Immediate Loading on Four Implants for Mandibular-Full-Arch Rehabilitation: A Retrospective Analysis.
https://iris.unito.it/handle/2318/115585
Honda Y, Ding X, Mussano F, Wiberg A, Ho CM, Nishimura I (2013)
Guiding the osteogenic fate of mouse and human mesenchymal stem cells through feedback system control.
https://iris.unito.it/handle/2318/142046
Menicucci G, Mussano F, Schierano G, Rizzatti A, Aimetti M, Gassino G, Traini T, Carossa S (2013)
Healing properties of implants inserted concomitantly with anorganic bovine bone. A histomorphometric human study.
https://iris.unito.it/handle/2318/128748
Ceruti P, Mussano F, Pera F, Sabbione C, Schierano G, Carossa S (2012)
An automated histological approach using digital virtual microscopy: transglutaminase 2 expression in peri-implant soft tissues.
https://iris.unito.it/handle/2318/154802
Mussano F, Faga MG, Manzella C, Menicucci G, Schierano G, Carossa S (2012)
Oxidic composites for dental implant application: an in-vivo study.
https://iris.unito.it/handle/2318/130519
F Mussano, E Pecorari, B Bussolati, C Sabione, S Carossa (2012)
A NEW COLOSTRUM DERIVATIVE MAY ENHANCE THE OSTEOGENIC ACTIVITY OF A HYDROXYAPATITE-BASED BONE SUBSTITUTE MATERIAL IN VIVO.
https://iris.unito.it/handle/2318/152369
S Rovasio, G M Schierano, P La Bruna, A Barbui, F Mussano, S Carossa (2012)
GLYCINE POWDER AIR-FLOW VS. TRADITIONAL SCALING AND ROOT PLANNING FOR DENTAL IMPLANTS.
https://iris.unito.it/handle/2318/130060
Mozzati M, Arata V, Gallesio G, Mussano F, Carossa S (2012)
Immediate postextraction implant placement with immediate loading for maxillary full-arch rehabilitation: A two-year retrospective analysis.
https://iris.unito.it/handle/2318/131382
Carossa S, Rovasio S, Mussano F, La Bruna P, Schierano G, Baldi I (2011)
Comparative analysis of the efficacy of a glycine powder air flow system with the traditional scaling and root planning: a randomized, split-mouth pilot study.
https://iris.unito.it/handle/2318/154801
Rovasio S, Schierano G, La Bruna P, Mussano F, Carossa S (2011)
Glycine Powder Air-flow vs. Traditional Scaling and Root Planning for Dental Implants.
https://iris.unito.it/handle/2318/106319
Zuk P, Chou YF, Mussano F, Benhaim P, Wu BM (2011)
Adipose-derived stem cells and BMP2: Part 2. BMP2 may not influence the osteogenic fate of human adipose-derived stem cells.
https://iris.unito.it/handle/2318/75956
Gazia R, Mandracci P, Mussano F, Carossa S (2011)
AlN(x) and a-SiO(x) coatings with corrosion resistance properties for dental implants.
https://iris.unito.it/handle/2318/90896
Mengatto CM, Mussano F, Honda Y, Colwell CS, Nishimura I (2011)
Circadian Rhythm and Cartilage Extracellular Matrix Genes in Osseointegration: A Genome-Wide Screening of Implant Failure by Vitamin D Deficiency.
https://iris.unito.it/handle/2318/136832
Mussano F, Lee KJ, Tran L, Zuk P, Cacalano NA, Jewett A, Carossa S, Nishimura I (2010)
Differential effect of ionizing radiation exposure on multipotent and differentiation-restricted bone marrow mesenchymal stem cells.
https://iris.unito.it/handle/2318/75288
Mandracci P, Ceruti P, Ricciardi C, Mussano F, Carossa S (2010)
a-SiOx Coatings Grown on Dental Materials by PECVD: Compositional Analysis and Preliminary Investigation of Biocompatibility Improvements.
https://iris.unito.it/handle/2318/73407
MANDRACCI P, MUSSANO F, RICCIARDI C, CERUTI P, PIRRI F, CAROSSA S (2008)
Low temperature growth of thin film coatings for the surface of modification of dental prostheses.
https://iris.unito.it/handle/2318/27519
RIZZATTI A, CERUTI P, MUSSANO F, EROVIGNI F, PRETI G (2007)
A new clinical method for evaluating the closest speaking space in dentulous and edentulous subjects: a pilot study.
https://iris.unito.it/handle/2318/23105
MUSSANO F, CICCONE G, CECCARELLI M, BALDI I, BASSI F (2007)
Bone morphogenetic proteins and bone defects: a systematic review.
https://iris.unito.it/handle/2318/35310
Temi di ricerca
Il prof. Federico Mussano svolge attività di ricerca odontoiatrica di base prevalentemente in due ambiti:
-la biologia delle cellule staminali mesenchimali (Adipose derived Stem Cells, ASC e bone marrow derived Mesenchymal Stem Cells, MSC) come fonte per la rigenerazione di tessuto osseo e nell'eziopatogenesi dell'osteoradionecrosi (in collaborazione con il Molecular Biotechnology Center dell'Università di Torino);
-l'adozione di tecnologie di ricoprimento a film sottile inorganico per la modificazione delle qualità superficiali dei materiali bulk di sostrato (in collaborazione con il Politecnico di Torino) quali protesi orali, onde ridurre l'adesione batterica superficiale, e impianti in titanio endo-ossei per l'accelarazione dell'osseointegrazione.
C.V. and short Track Record
Dr. Mussano's research activities focus on the development and whole characterisation of intraosseous biomaterials. He cofounded a University Spin-off for the prototyping and production of innovative dental implants (2011), named Twocare, of which he was CEO from 2014 to 2017. Dr. Mussano is member of the International College of Prosthodontics and he is currently Associate Professor at the School of Dentistry of the University of Turin. He is coauthor of a European patent dealing with a novel surface treatment procedure for dental implants (EP-IT 2804559 50% Università degli Studi di Torino, 50% CNR). He also coauthored 54 papers on international journals with impact factor.
Educational and professional background
2004 DDS at the University of Turin
2009 PhD in Dental Materials at the University of Turin
2008-2009 Visiting Scientist at the Weintraub Center of the UCLA School of Dentistry and Researcher at the Regenerative Bioengineering and Repair Lab at the David Geffen School of Medicine of the UCLA.
Further notes
Federico Mussano
-was awarded with Optime Prize for merits in studies given by the Italian Industrial Union (Unione Industriale) thus becoming a permanent member of the "Optime Club".
-is Alumnus of the Weintraub Center for Reconstructive Biotechnology (http://www.weintraub.dent.ucla.edu/people/index.html)
-is Academic Editor of Stem Cells International
-is Guest Editor of the Special Issue of MATERIALS entitled "Novel Grafts and Biomaterials in Bone Tissue Engineering" deadline 15 April 2020
https://www.mdpi.com/journal/materials/special_issues/Novel_Grafts_and_Biomaterials
FOR PUBLISHED PAPERS PLEASE REFER TO SCOPUS:
https://www.scopus.com/authid/detail.uri?authorId=15726232800
Publications on Interantional Open Access Journals non present in SCOPUS:
Bisaro B, Mussano F, Mattia S, Marmotti A, Forni M, Zanini C. Human Umbilical Cord-Derived Mesenchymal Stem Cells As A Source Of Odontoblasts: A GMP-compliant Approach. Journal Of Evolving Stem Cell Research. Vol: 1, Issue 1
http://oap-journals.org/jesr/article/412
Chapters in Interantional Books:

Mussano F, Genova T, Guastella S, Faga MG, Carossa S. Possible Role of Microcrystallinity on Surface Properties of Titanium Surfaces for Biomedical Application, In: Crystalline and Non-crystalline Solids, edited by Pietro Mandracci, ISBN 978-953-51-2446-7, Print ISBN 978-953-51-2445-0, Published: June 29, 2016 under CC BY 3.0 license.
OPEN ACCESS LINK:
http://www.intechopen.com/articles/show/title/possible-role-of-microcrystallinity-on-surface-properties-of-titanium-surfaces-for-biomedical-applic.
Mussano F, Genova T, Munaron L, Faga MG, Carossa S. Ceramic Biomaterials for Dental Implants: Current Use and Future Perspectives, In: Dental Implantology and biomaterial, edited by Mazen Ahmad Jawad Amin Almasri, ISBN 978-953-51-2522-8, Print ISBN 978-953-51-2521-1, Published: August 17, 2016 under CC BY 3.0 license.
OPEN ACCESS LINK:
http://www.intechopen.com/articles/show/title/ceramic-biomaterials-for-dental-implants-current-use-and-future-perspectives.
Mandracci P, Gazia R, Mussano F, Carossa S, Pirri CF. Si-Based Amorphous Thin Films for the Performance Improvement of Dental Prostheses and Implants, In: Prostheses: Design, Types and Complications, Colombo DF, Rossi GS, Nova Science Publishers, 2012, pages from 67 to 82, ISBN: 9781621008545
Ricevimento studenti
Su appuntamento telefonico o tramite mail.